MODERN WEDDING INVITATION DESIGN, CALLIGRAPHY & CUSTOM STAMP
OUTER ENVELOPE DETAIL OVERSIZED ZIP CODE, UPPERCASE ADDRESS
MODERN CALLIGRAPHY
I consider my calligraphy, "modern calligraphy", and use a pointed pen, with dip strokes, as well as various other mixed media pens for what I consider my signature writing. Envelope addressing costs start at $2.50 and go upwards depending on paper type and style.
CHRISTMAS CORPORATE LETTERS
CHALK BOARD FOR AUDREY HAYDENS 1ST BIRTHDAY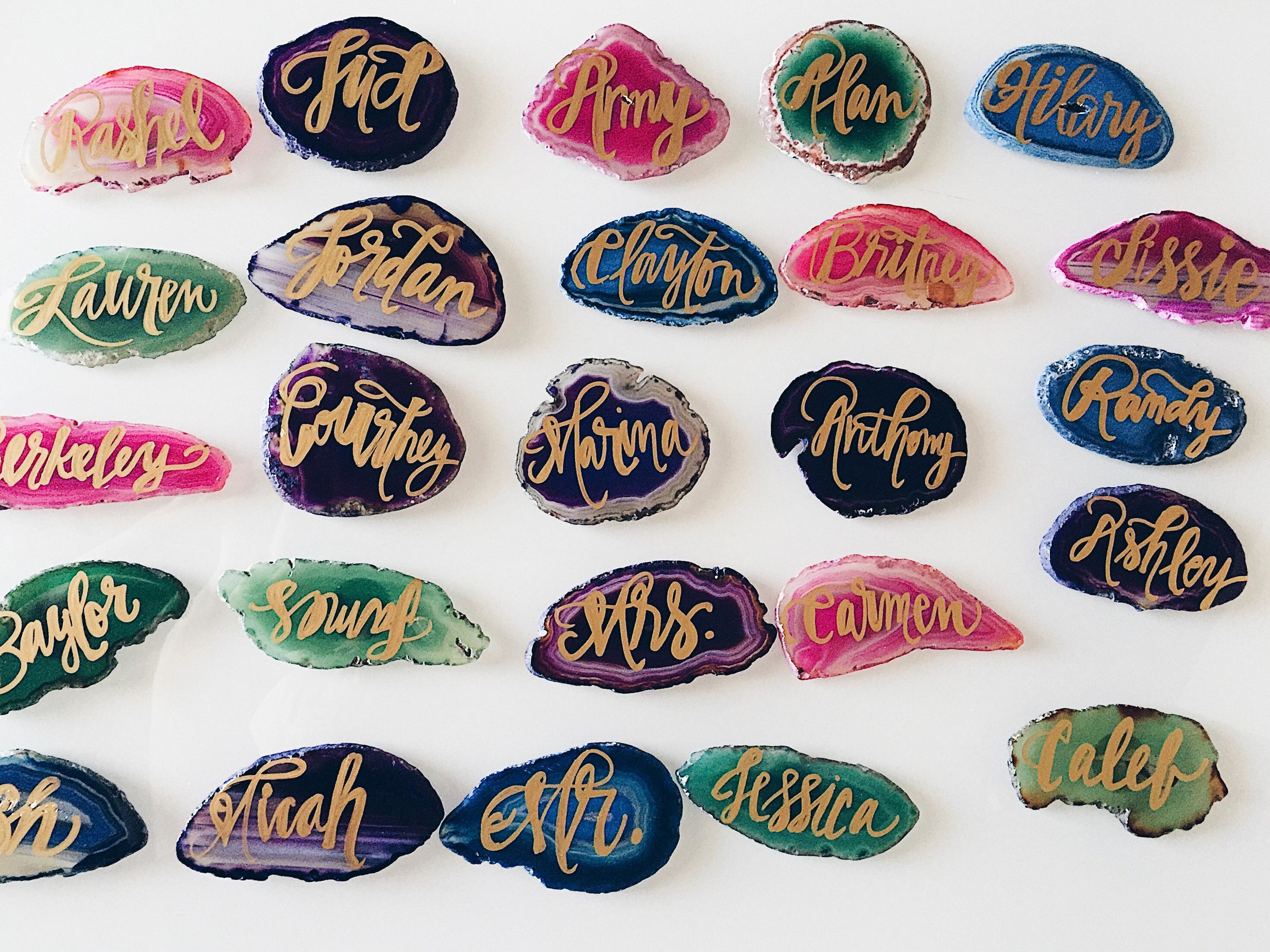 geode glam place cards for rehearsal dinner
YES, I'VE WRITTEN ON THAT ...
Special requests are my jam! Signs, tattoos, custom tags, bags, ribbons, you name it I've probably written on it :) Happy to send you more photos of my work when we discuss your special project. To get started just fill out the form below.